About Us
About the Company
Bridgewater Florist has been proudly serving the Bridgewaters for over fifty years. We are family owned and operated with 1 location serving the Bridgewater area. Our owner/operator has over twenty years of experience in the floral industry, and we are committed to offering only the finest floral arrangements and gifts, backed by service that is friendly and prompt. Voted #1 in Bridgewater, we have the largest selection of fresh flowers in the area. Because all of our customers are important, our professional staff is dedicated to making your experience a pleasant one. That is why we always go the extra mile to make your floral gift perfect.Due to iincreases in Valentine wholesale prices rose prices will vary. Please check with the shop on all arrangements containing roses for exact price.
Let Bridgewater Florist be your first choice for flowers.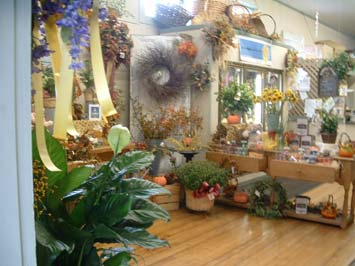 Bridgewater Florist
32 Central Sq.
Bridgewater, MA 02324
Store Hours
Our shop is open from 9:00- 4:00 Monday through Thursday, 9:00-5:00 Fridays and from 10:00 a.m. to 2:00 p.m. on Saturday.
We are closed on Sundays.
To help assure on-time delivery during the busy holiday season, place your order at least 1 day prior to the following major holidays: Thanksgiving Day, Christmas Day, New Year's Day, Valentine's Day, Easter, Administrative Professionals Week, Mother's Day, Memorial Day, Father's Day, Independence Day and Labor Day.
Our shop will always be closed on the following holidays:Thanksgiving, Christmas, New Year's Day, Mother's Day, Memorial Day, Independence Day and Labor Day.
Payment Options
We accept the following payment methods:
Visa
MasterCard
Discover/NOVUS
American Express
Specialty Services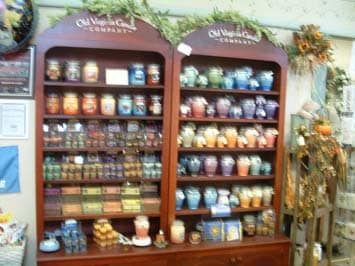 We specialize in the following services:
Large inventory of fresh flowers
Tropicals
Plants
European/dish gardens
Contemporary and traditional arrangements
High-style floral arrangements
Silk arrangements
Dried floral arrangements
Weddings
Funeral designs
Extensive gift line
Gourmet and fruit baskets
Gift baskets
Greeting cards
Candles
Mylar balloons
Stuffed animals
Contact Information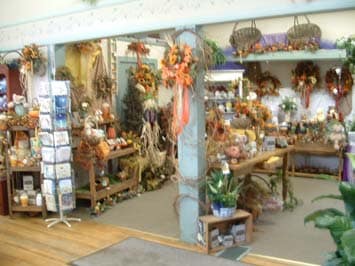 For any questions or more information, please contact us by calling us directly at (866) 697-1153. We're always here to serve you and make your flower-sending experience a pleasure.
Bridgewater Florist
32 Central Sq.
Bridgewater, MA 02324
Phone: (866) 697-1153
Fax: (508) 697-2753
Email: bridgewaterflorist@comcast.net
Areas Served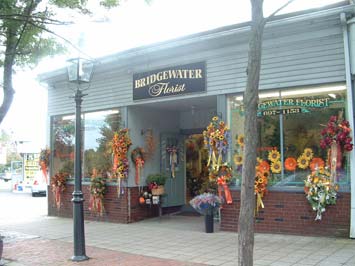 Our shop serves the following areas: all the Bridgewaters, all the surounding towns, and Bridgewater State College.
We also deliver to the following facilities
Alfred D Thomas Funeral Home
Allerton House
Allerton House At Central Park
American Express Retire Svc
Ann L Ward Congregate House
Ann Lewis Rest Home Inc
Ann's Rest Home
Ashley Funeral Home
Atrium At Faxon Woods
Atrium Nursing & Rehab Ctr
Bauer House
Bay Pointe Rehabilitation Ctr
Beth Israel Deaconess Med Ctr
Beth Israel Hospital
Blanchard's Funeral Chapel
Blue Hills Alzheimers Care Ctr
Bolea Funeral Home
Boston Medical Ctr
Boston Medical Ctr Tcu
Braemoor Rehabilitation Ctr
Braintree Manor
Breast Care Ctr
Bridgewater Nursing Home
Brigham & Womens Hospital
Brigham Hosp-Emergency Dept
Bristol County Retirement
Brockton Hospital
Brockton Veterans Hospital
Burgoyne Rest Home
C L Rice-O'Donnell Funeral Hm
Cape Cod Cremation Svc
Caritas Good Samaritan Med
Cartwright Funeral Homes
Cartwright-Venuti Funeral Home
Cassidy Funeral Home
Centennial Health Care
Chapman Cole & Gleason
Children's Hospital
Childrens's Hospital Dignstc
Colonial Nursing & Rehab Ctr
Colony House Nursing & Rehab
Commonwealth Funeral Svc
Congregational Christian Hsptl
Copley At Stoughton
Coyne Health Care Ctr
Crapo-Hathaway Funeral Home
Crestview Health Care Facility
Crestview Healthcare
Cushing Manor Rest Home
Dahlborg-Mac Nevin Funeral Hm
Dahlborg-Mac Nevin Funeral Hme
Dana-Farber Cancer Institute
Daniel H Clancy Funeral Home
Deaconess Snf Tcu
Decision Support
Department-Health & Hosp Syst
Developmental Disabilities Inc
Deware Funeral Home
Dockray & Thomas Funeral Home
Dolan Funeral Home
Don Orione Nursing Home
East Bridgewater Housing Auth
Edward J Waitt Funeral Home
Egger Funeral Home
Elihu White Nursing Home
Elizabeth Catherine Rest Home
Embassy House Skilled Nursing
Emmanuel House Residence
Fair Havens Rest Home
Farley Funeral Home
Framingham Campus-Tcu
Fresenius Medical Care
Goddard Center-Transitional
Goddard Outpatient Ctr
Granite Place Apartments
Greater Boston Chinese Golden
Greene-Reed Funeral Home
Greenery At Middleboro
Grove Manor Estates
Guardian Center
Hale-Barnard Corp
Hamel Wickens & Troupe
Hancock Manor Nursing Home
Hancock Park
Hannah Bg Shaw Home For Aged
Healthsouth Braintree Rehab
Hearthstone At Heights Xing
Hellenic Nursing & Rehab Ctr
Hickey-Grenier Funeral Home
High Pond Estates
Hollywell Health Care Ctr
Hurley Funeral Home
Island Terrace Nursing Home
J Frank Conley Inc Funeral Hm
J S Waterman & Sons
James A Murphy Funeral Home
John Adams Continuing Care Ctr
John C Mulry Funeral Svc
John F O'Brien & Sons Funeral
John G Molloy Inc
John J O'Connor & Son Funeral
John Scott House Nursing Ctr
Joseph A Langone Jr Funeral Hm
Joseph R Lucid Funeral Home
Keohane Funeral Home
Kidney Center
Lawrence J Keaney Funeral Home
Leighton Funeral Home Inc
Leo J Mc Master & Son
Life Care Ctr Of Raynham
Longmeadow Of Taunton
Ma General Hospital
Mac Donald Funeral Home
Mac Kinnon Funeral Home
Magoun-Biggins Funeral Home
Marian Manor Skilled Nursing
Marina Bay Skilled Nursing Ctr
Marina Place
Marshall Funeral Home
Mass Eye & Ear Infirmary
Massachusetts Funeral Director
Massachusetts General Hospital
Massachusetts Hospital School
Mc Houl Funeral Home
McDonald Funeral Home
Mental Health Dept
Mildred Alford Nursing Home
Mill Pond Rest Home Inc
Milton Health Care Facility
Milton Hospital
Milton Medical Laboratory
Mortimer N Peck Funeral Chapel
Morton Hospital & Medical Ctr
National Cremation Svc
New England Baptist
New England Baptist Hospital
New England Medical Center
New England Sinai Hosp & Rehb
New England Sinai Hospital Ctr
Next Step
Norfolk County Retirement Syst
North End Community Home
North End Community Nursing
O'donnell Funeral Svc
O'Keefe - Wade Funeral Home
O'neill Funeral Home Inc
Oak Hill Nursing & Rehab Ctr
Oak Point Homes
Old Colony Elderly Service
Olympus Home Respiratory Svc
Orchard Cove-Continuing Care
Partners Healthcare System Inc
Patricia L Hibberd Md
Paul Baharian
Pica Funeral Home
Pine Hill Estates
Pond Meadow Healthcare Inc
Pope Nursing Home
Prophett Funeral Home Inc
Quealy Funeral Home
Quincy Medical Ctr
Quincy Rehab & Nursing Ctr
Regent Park Manor
Retirement Accumulation Design
Riendeau-Mulvey Funeral Home
Riley Funeral Home Inc
River Bay Club
Roache-Pushard Home-Funerals
Russell Funeral Home
Sachem Skilled Nursing & Rehab
Sampson Hall Funerals
Samuel Marcus Nursing Home
Scally & Trayers Funeral Home
Schlichte Learning Ctr
Schlossberg Solomon Chapel
Sci Mass Advance Planning
Sheehan Funeral Home
Sheriff Manor Nursing Home
Shriners Hospital-Children
Silva Funeral Home Inc
Silvercrest Retirement Home
Sisters Of St Dorothy
South Cove Manor Nursing Home
South Shore Nursing Facility
Sowiecki Funeral Home
Spaulding Rehabilitation Hosp
St Anthony's Residence
St Joseph Home
St Joseph's Manor Nursing Home
Stanetsky Memorial Chapels
Sullivan Funeral Homes
Sun Bridge Care & Rehab
Sunbridge Care & Rehab
Sweeney Brothers Home For
Sweeney Funeral Homes
T Q Healthcare Mgmt & Consltng
Taunton Funeral Home
Taunton Nursing Home
Taunton State Hospital
Tiffany II Rest Home
Tobin & Mitchell Funeral Home
Trilling House Goldie & Louis
Village Rest Home
Wales Prophet Funeral Home
Wedgemere Convalescent Home
Weekes Rest Home
West Acres Nursing Home
Westview Rest Home
William B Rice Eventide Home
Wingate At Reading
Winter Valley Residences Inc
Delivery Policy
A local delivery fee of $10.00 will be added to each order, for each address. (For deliveries outside our local delivery area, this fee may vary.) Sunday delivery fee $14.99
For delivery on Valentine's there is a $49.99 minimum for each arrangement.
U.S. orders must be received before 1:00 p.m. in the recipient's time zone to assure same-day delivery. Orders received after that time will be delivered the following day.
We will do our best to accommodate deliveries at specific times of day, but we cannot guarantee it.
We are unable to make deliveries on Sundays. Deliveries requested on this day will be delivered the following business day.
Delivery of orders to rural route addresses or cemeteries cannot be guaranteed.
We will be happy to accept your international orders if you call our shop directly. We are unable to accept international orders over the Internet.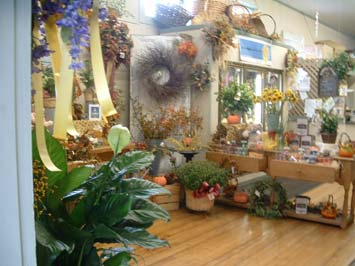 Substitution Policy
Occasionally, substitutions may be necessary to create your bouquet due to the availability of certain flowers in various parts of the country. Care is taken to maintain the style, theme and color scheme of the arrangement, using flowers of equal value. Additionally, the substitution of certain keepsake items may be necessary due to increased demand, especially during major holidays. In single-flower arrangements, such as an all rose bouquet, or orchids, we will make every attempt to match the flower type, but may substitute with another color.
Privacy Policy
This privacy statement has been created in order to demonstrate our firm commitment to protecting customer privacy.

Information We Collect

If you open an account on our site or make a purchase, we need your contact information including your name, e-mail address and mailing address to complete your transaction.

When you visit our website, we also collect some basic information that does not identify individual users. We use this information to determine our users demographics and interests, so that we can better understand and serve our users.

"Cookies"

Cookies are small files which store certain information about your activity on the website and are stored on your computers hard drive. Our cookies do not contain any personally identifying information. We use cookies to let us know that you are a prior customer, so that you dont have to reenter information you gave us on your prior visits. Most web browsers automatically accept cookies, but most allow you to instruct your browser to prevent the use of cookies. However, if you disable cookies, you will not be able to use certain features of this website.

Our Use and Disclosure of Your Information

When opening an account or making a purchase, you have an opportunity to opt-in or opt-out from receiving emails from us. If you opt-in to receive information from us, we may use your purchase history, contact information and other registration information to provide you with more relevant information and email content. We may send emails to our users regarding changes in our services or other information we believe will be of interest to our users. If you prefer not to receive these emails, you can send us an email with the subject line no emails or reply to our email with the subject line no emails.

If you send us personal correspondence, such as emails or letters, or if other users or third parties send us correspondence about your activities on our site, we may collect such information. We may use that information and other information that we obtain from your use of our site to resolve disputes, troubleshoot problems and enforce our agreement for Terms of Use.

We may share aggregate statistics about our sales, traffic patterns and related site information with other businesses, but these statistics will include no personally identifying information.

We may share your information with Teleflora and other reputable vendors for the purpose of sending out special offers via email and/ or in connection with the services provided by our site such as the delivery of flowers. Your information will not be shared for any other purpose and will be kept secured.

We cannot ensure that all of your private communications and other personally identifiable information will never be disclosed in ways not otherwise described in this Privacy Statement. For example, we may be required to disclose information to the government or third parties under certain circumstances, or third parties may unlawfully intercept or access transmissions or private communications. We can (and you authorize us to) disclose any information about you to law enforcement or other government officials as we, in our sole discretion, believe necessary or appropriate in connection with an investigation of fraud, intellectual property infringements, or other activity that may be illegal or may expose us to legal liability.

Security

This site has security measures in place to protect the loss, misuse and alteration of the information under our control.

All user credit card information is securely communicated using secure socket layer (SSL) software, which is the industry standard and among the best software available for secure commerce transactions.

All user information stored on our server is stored in an encrypted format. Notwithstanding these efforts, we caution you that perfect security does not exist on the Internet.

Linked Sites

If this site contains any links to other websites, we are not responsible for the privacy practices or the content of such websites.

Changes to Privacy Statement; Consent

We may update this Privacy Statement from time to time. You should check this page periodically for changes. By using our site, you consent to the collection and use of your information by us as described in this Privacy Statement.

Questions and Comments

We welcome your questions and comments about this Privacy Statement.